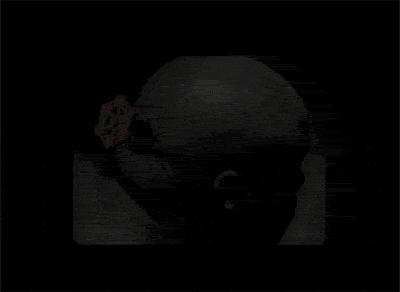 Hari ini Valve merilis daftar game terlaris tahun 2018 di Steam, bersamaan dengan Game Paling Banyak Dimainkan di Steam tahun 2018 dan Game Rilis Baru Terbaik dan beberapa game tengah di diskon karena Winter Sale yang tengah berlangsung.
Daftar Steam ini mencakup game free-to-play, yang mana game tersebut menghasilkan pendapatan melalui pembelian dalam game. Dan Steam juga menghitung dari pembelian DLC yang digabungkan dengan game utamanya. Dan berikut daftar lengkapnya:
Namun Steam hanya merilis data dalam bentuk peringkat relatif saja pada grafik, yang mana tidak menunjukkan secara lengkap peringkat tertinggi. Kategori peringkat "Platinum" dan "Gold" langsung menampilkan urutan acak game.
Baca Juga: 5 Tips Ampuh Belanja Game Murah Berkualitas di Steam
100 game teratas yang diukur dengan pendapatan kotor tahun ini
12 Game Terlaris Sepanjang Tahun 2018 di Steam
Assassin's Creed: Odyssey
Far Cry 5
DOTA 2
GTA V
PUBG
The Elder Scrolls: Online
Counter-Strike: Global Offensive
Warframe
Monster Hunter World
Civilization VI
Rocket League
Tom Clancy's Rainbow Six® Siege
[toggle title="Klik ini untuk melihat Game Terlaris Lainnya" state="close"]
GOLD
Kingdom Come Deliverance
Dead by Daylight
Path of Exile
Stellaris
Divinity: Original Sin II Definitive Edition
The Witcher 3: Wild Hunt
Ark: Survival Evolved
Cities Skylines
Total War: Warhammer II
Jurassic World Evolution
Assassin's Creed: Origins
SILVER
The Forest
No Man's Sky
Team Fortress 2
Frostpunk
Subnautica
Euro Truck Simulator 2
Fallout 4
Final Fantasy XV: Windows Edition
SCUM
Raft
Dragon Ball: FighterZ
Shadow of the Tomb Raider
War Thunder
Warhammer: Vermintide 2
Ghost Recon: Wildlands
Dying Light
BRONZE
The Sims 3
NI No Kuni 2: Revenant Kingdom
Sniper Elite 4
Paladins
Farming Simulator 19
XCOM 2
Age of Empires 2 HD Edition
Artifact
RUST
Conan Exiles
Surviving Mars
Dark Souls Remastered
Don't Starve Together
NBA 2K19
RimWorld
Civilization V
Stardew Valley
Final Fantasy XIV Online
Insurgency Sandstorm
Watch Dogs 2
For Honor
Darkest Dungeon
The Division
Slay the Spire
Rise of the Tomb Raider
Soul Calibur VI
Battletech
Hunt Showdown
Total War: Warhammer
Planet Coaster
Arma 3
Factorio
Bless Online
COD: WWII
Total War: Thrones of Britannia
Skyrim
Total War: Rome II
Europa Universalis IV
Dark Souls 3
The Crew 2
Two Point Hospital
House Flipper
Pillars of Eternity 2: Deadfire
They are Billions
Garry's Mod
FM 2017
The Hunter: Call of the Wild
Shadow of War
Payday 2
Human Fall Flat
Borderlands 2
Hearts of Iron IV
Deep Rock Galactic
NieR: Automata
Terraria
SAO: Fatal Bullet
NBA 2K19
Crusader Kings II
SMITE
World of Warships
[/toggle]
Baca Juga: Hati-Hati! 7 Game ini Berpotensi Menguras Isi Dompetmu
---
Bersamaan dengan itu ada lainnya, yaitu Game Paling Banyak Dimainkan Sepanjang Tahun 2018 berikut daftarnya:
Game dengan pemain simultan puncak tertinggi tahun ini
9 Game Paling Banyak Dimainkan Sepanjang Tahun 2018
Lebih dari 100,000 pemain simultan
Realm Royale
Monster Hunter: World
Player Unknown's Battlegrounds
Team Fortress 2
Counter-Strike: Global Offensive
Tom Clancy's Rainbow Six Siege
Grand Theft Auto V
Dota 2
Warframe
[toggle title="Klik ini untuk melihat Game Paling Banyak Dimainkan Lainnya" state="close"]
Lebih dari 50,000 pemain simultan
Far Cry 5
Jurassic World Evolution
Rocket League
Football Manager 2018
Subnautica
Farming Simulator 2019
Dead by Daylight
Assassin's Creed Odyssey
Kingdom Come: Deliverance
Artifact
SCUM
Garry's Mod
Foortball Manager 2019
Atlas
Sid Meier's Civilization V
The Scroll of Taiwu
No Man's Sku
ARK: Survival Evolved
Rust
Warhammer: Vermintide 2
Stellaris
Sid Meier's Civilization VI
PAYDAY 2
Stardew Valley
Lebih dari 25,000 pemain simultan
RimWorld
Battletech
Total War: WARHAMMER II
The Witcher 3: Wild Hunt
Shadow of The Tomb Raider
The Elder Scrolls Online
Divinity: Original Sin 2 – Definitive Edition
Human Fall Flat
Cities Skylines
Bless Online
Killing Floor 2
Euro Truck Simulator 2
Arma III
NBA 2k19
Slay the Spire
Final Fantasy XV
War Thunder
The Forest
Paladins
Conan Exiles
Fallout 4
NBA 2k18
Hearts of Iron IV
The Elder Scrolls V: Skyrim
Unturned
7 Days to Die
Counter-Strike
DRAGON BALL FighterZ
Left 4 Dead 2
Terraria
Chinese Parents
Don't Starve Together
Totally Accurate Battlegrounds
DayZ
Europa Univeraslis IV
Two Point Hospital
Frostpunk
World of Tanks Blitz
[/toggle]
Baca Juga: 10 Situs Tempat Download Game PC Gratis dan Legal
---
12 Game VR Terlaris di Steam Tahun 2018
OrbusVR
The Elder Scrolls V: Skyrim VR
Pavlov VR
Fallout 4 VR
SUPERHOT VR
Arizona Sunshine
GORN
Hot Dogs, Horseshoes & Hand Grenades
Job Simulator
VR Kanojo
Onward
Beat Saber
---
Game teratas dirilis pada 2018 yang diukur dengan pendapatan kotor tahun ini
11 Game Terbaru Terbaik di Steam Tahun 2018
Celeste
DRAGON BALL FighterZ
My Time At Portia
Granado Espada
SOS
Iconoclasts
The Disappearing of Gensokyo
Trailmakers
Railway Empire
Staxel
Battle Royale Trainer
---
12 Game Early Access Tersukses di Steam 2018
Game teratas yang meninggalkan Early Access pada 2018 yang diukur dengan pendapatan kotor tahun ini
Warhammer 40,000: Inquisitor – Martyr
Chinese Parents
Subnautica
Bless Online
Northgard
Rimeworlds
Dead Cells
Conan Exiles
Kenshi
Rust
Wallpaper Engine
The Forest
Nah itulah daftar yang bisa penulis bagikan, untuk lebih jelas mungkin kamu bisa langsung ke halaman Steam untuk melihatnya.
Salah satu tren besar di dunia video game selama beberapa tahun ini memang menggunakan konsep "gim sebagai layanan." Dengan begitu, pelanggan tidak hanya membeli game sekali. Alih-alih, game yang masih yang terus dikembangkan dengan menambahkan lebih banyak konten secara teratur, mulai dari karakter lalu peta, opsi kosmetik dan mode baru kompetitif.